House Cleaner London is a company that hires only highly motivated and qualified cleaners to provide premier cleaning services throughout London. We have learned to take advantage of both mechanics and chemistry industry progress by supplying our employees with the most advanced machines and the latest top of the range biodegradable cleaning detergents.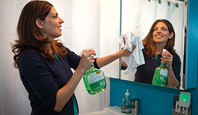 House Cleaner London provides efficient, high quality cleaning services to all London home owners, tenants and estate agents. Whether you need a one off house cleaning, guaranteed end of tenancy cleaning, after renovation cleaning, regular domestic cleaning or you have just bought a house and would like to know it is spotless before you move in, we can definitely help with all that.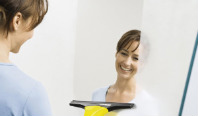 House Cleaner London staff is trained in all aspects of residential property cleaning. We provide helpful and efficient cleaning services to all owners, tenants and landlords. After using our assistance, tenants are assured of passing property inspections. Owners and managers of the property will both benefit from having their house or flat in the best possible condition.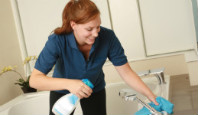 A tidy home is a happy home. Nobody can deny that a clean and well-maintained household raises the mood of those who live in or visit it. People like cleanliness and order, because so they are not distracted from their lives, but keep focus on work and entertainment. In our hectic modern lives, it is often difficult to find time to keep the house in order.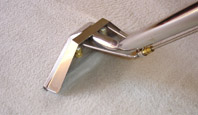 People say that floors are the heart and soul of a home. Well maintained carpets make your entire home look, smell, and feel better. House Cleaner London wants you to feel good about having children play on your carpet. That is why we provide the highest quality carpet cleaning possible. Our carpet cleaning machines and agents are the best in the cleaning industry.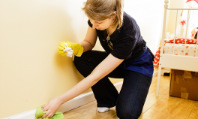 Our deep Cleaning services are perfect for the once a year spring cleaning, after builders renovation works or when moving in to a new home and you want everything sanitized and sparkling like new. Our experienced cleaning teams will provide your home with a serious, heavy duty, detailed deep cleaning from top to bottom. So you can stop trying to catch up with the daily chores. After our Deep Cleaning service took place your home will be ready to show for friends to visit or for real estate agents, when you have decided to rent or sell.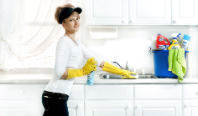 Is perfect for clients who do not need a regular service. Whether you are too busy with your daily duties or just had party last night and want your home to be freshened and tidied up - give us a call and we will send you a cleaner to do the work for you!