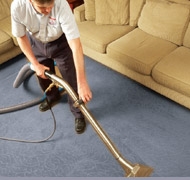 Regular vacuum cleaning is essential to maintaining carpets. An H.E.P.A. certified vacuum cleaner can really help you keep in good condition your carpet and the quality of the air in your home.
However, not everybody owns an H.E.P.A. vacuum cleaner. As a result a large amount of the dirt and debris picked up in the process of vacuum cleaning is distributed right back into the air, and consequently on the carpet and furniture. Actually, all vacuum cleaners are designed to reach down into the carpet only to a certain extent.
Carpet Cleaning Services
Hallway/Landing Carpet
Bedroom Carpet
Livingroom Carpet
Upholstery Cleaning – Armchair
Upholstery Cleaning – Sofa
Minimum call out charge £48.
Thus, soil that enters the home, dust in the air, dust mites, spores, and disgusting parasites from pets are abandoned. And all these nasty things may cause harm if not properly removed from the home. Over time these contaminants can bring considerable damage to the fibres of your carpet and become increasingly difficult to remove.
That is why carpet manufacturers recommend professionally cleaning your carpets every 12-18 months. As the steam cleaning method being the most advanced, efficient and "green" one, we provide it to all our customers. Nowadays carpets are designed to be soil and stain repellent. However, the protection applied by the manufacturer wears off in time with wear and tear, daily vacuum and yearly steam cleaning. So, it is also recommended that a protection solution is reapplied to strengthen the fibres. This will help your carpets to resist staining and last longer.
When our carpet cleaners arrive, they will move light furniture from the carpet area away, and later return in place. Anything heavy or breakable will not be moved by them. They will inspect the carpet to let you know what can and cannot be done. You should tell them how old and of what origin, if any, the stains are.
Also, whether and how you tried to dispose of them. Spots and high traffic areas will be pre-treated with a safe solution. A professional steam cleaning machine will be used for a thorough deep clean of your carpet. When finished, you will be asked to inspect the carpet together with the cleaners. Usually, in the process of steam cleaning 85% of most common stains disappear. If there are spots and stains remaining, they will be extra treated. In case there are still any left, they are classified as permanent ones, and we cannot be hold responsible for them. At the end our carpet cleaners will groom the carpet to regain its even look.
The technology of steam cleaning uses hot water as its only cleaning solution that contributes to no harsh chemical residue left behind. Water together with all grime, dust mites, etc., is sucked up via a strong vacuum almost immediately, thus leaving the carpet almost dry. It will take approximately 2 to 4 hours, depending on the piles' thickness, to completely dry. We recommend that you walk bare footed until then. Also, try to keep the place as cool as possible. As you know heat has moisture in it and can keep the carpet wet longer. You can use the air conditioning to speed up the drying.
After long years experience we understand that many customers feel like they are pressured into buying extra services when the carpet protector is offered to them. Because of the additional fees associated with the added services, they have declined. In time, many of them have called back within a few months to get their carpets cleaned again.
This cost them the same amount of money they spent previously in the year. This is why we and every other carpet cleaning company offer such services. House Cleaner London provides "Scotch guard" protection solutions. These are proven to be so efficient that the protector application itself is known as "scotch guarding". The purpose of scotch guarding is to provide your carpet with a "shield" against dirt, oil and water based spots. It helps to keep your carpet cleaner for longer period of time and will help to release any difficult to remove spots at your future cleaning.
Therefore, it may be wise to have a second thought and spare out of the budget for carpet protection. Otherwise, it will cost you more than you need to spend, if you do not spend a little extra now and have a carpet cleaning company return more than once a year.
House Cleaner London also offers cleaning services for your sofa, dining chairs, mattresses and curtains. The process of upholstery cleaning is very similar to the carpet cleaning method. Your fabric sofas will be deeply steam cleaned and your leather finishing will be treated with proper detergents.
Bailey Booth

If it was not for your amazing end of tenancy cleaning service, I would have forfeited my security deposit. Thank you for delivering such a wonderful cleaning session. I would not hesitate to book your service again.
Samuel Bishop

I needed help with the move-out cleaning so I booked your end of tenancy cleaning service. Thanks to the hard work of your cleaners, I left on good terms with my landlord. He loved the outcome and let me keep the deposit.
Mollie Kerr

Now I know that no matter how dirty and messy my home is, the professional cleaners of your company are here to save the day. Thanks to their great job every time, I have been a customer for so many years.
Mollie Connolly

I could never replace your end of tenancy cleaning service for another one. No one else can deep clean a property to such a high standard without me having to pay though my nose. I strongly recommend this company and their services.
Spencer Sheppard

I was looking for a professional cleaning service and a friend of mine recommended me this one. The housekeeper came exactly on time and did a wonderful job. It was thanks to him I was able to leave on good terms with my landlord.
Libby Spencer

The cleaning services of this company are second to none. My home looks amazing now and it is all thanks to the hard work of those cleaners. I do not think I can recommend this company enough.
Aidan Newman

I was recommended this company's cleaning services and I did not hesitate to set up an appointment. The cleaners were so kind and knew what I needed to be done. The service is very fairly priced which is another reason I loved it that much.
Harrison Carroll

I have been a customer of this company for over a year now and their housekeepers have never let me down. They are always so kind and hard-working. My home is in safe hands! I strongly recommend these cleaning services .